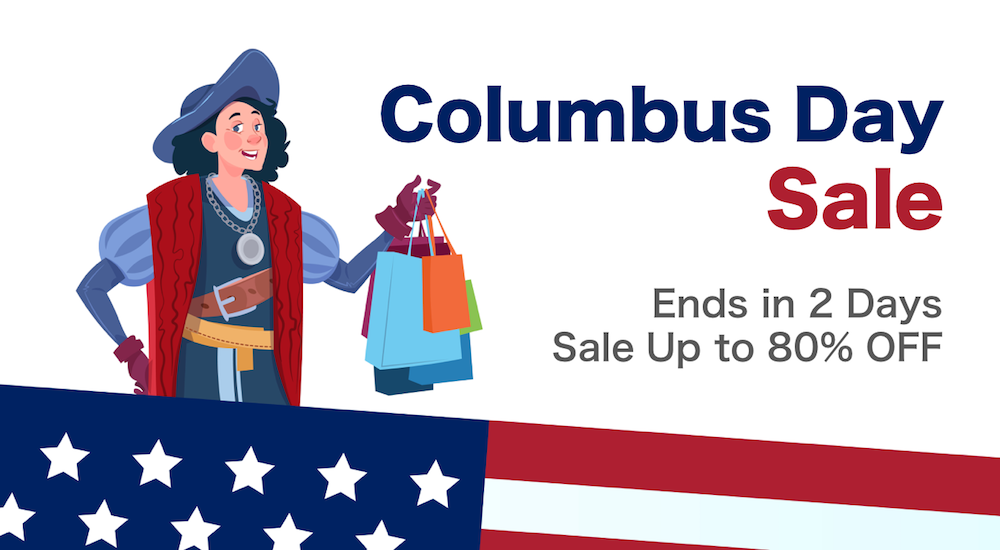 🇺🇸2019 Columbus Day Deals/Promo Code/Coupon🇺🇸
Columbus Day, the second Monday of October, is a national holiday in many countries of the Americas and elsewhere which officially celebrates the anniversary of Christopher Columbus's arrival in the Americas on October 12, 1492.
Columbus Day sales are often overlooked, but that doesn't mean there is nothing worth shopping! Our editor has just grouped brands and the most popular US online stores by categories – so you can see what are the best places and things to shop in these 2 days.
It's Buyandship's 5th Anniversary! Sign Up with Promo Code "BNS5TH" and Get US$10 Free Shipping Credits:Sign Up Now
The Majority of Deals End in 2 Days – Act Fast!
⇒Last Update: (14th October 10:00AM)
**All prices are subject to change without prior notice due to currency fluctuation/ price adjustment**
Best Deals of 2019 Columbus Day
---