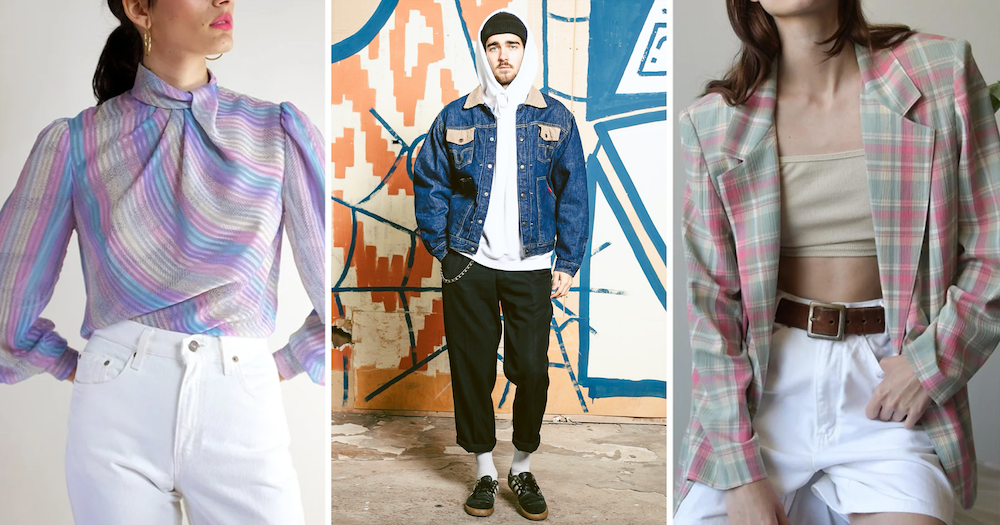 Did you know that the fashion industry is one of the major polluting industries in the world? The production and distribution of the crops, fibers, and garments used in fashion all contribute to different forms of environmental pollution. So, if you don't need brand new apparel, it's better to resort to pre-loved goods. However, old school thrifting is already a challenge but finding second-hand goods online is way even harder.
To make things easier, we've compiled a list of the best online thrift stores to help you find beautiful pre-loved clothes faster and from the comfort of your home.
---
🌟Benefits of Overseas Online Shopping🌟
① Oversea online shopping allows you to buy anything from your favorite brands at a lower price or with good discounts
② Wider variety & range of products are available
③ Keep up with every foreign shopping season
---
🌟Why Buyandship🌟
Anyone who likes to shop online will know the frustration of picking out purchases on an overseas website, only to find at the checkout that the store can't ship to UAE. Parcel forwarding service is the answer to this problem! Buyandship has 10 warehouses worldwide, which allows you to shop around the world! We provide our users with affordable shipping rate in UAE, and free parcel consolidation for you to shop in different countries. Learn More
---
Online Thrift Stores For the Best Pre-owned Clothing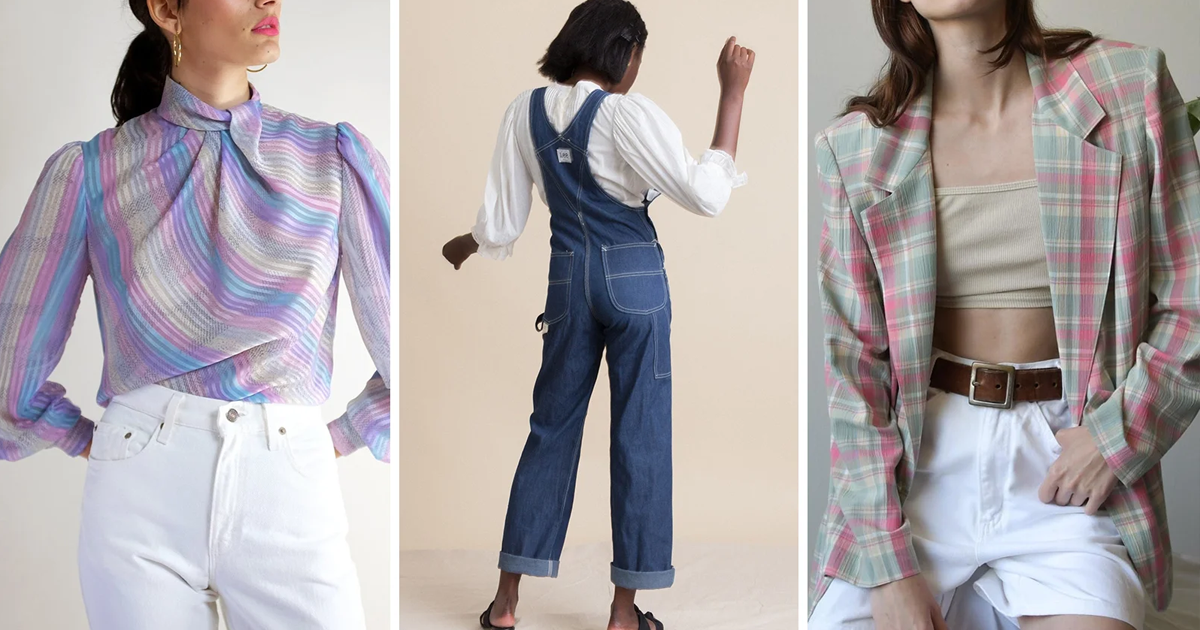 A global peer-to-peer marketplace, Etsy is most known for a huge assortment of handcrafted items from jewelry to beauty products and literally everything in between. Well, little known to many is that 'in-between' lies an impressive selection of vintage clothing online. Individuals can, of course, list their own clothing if they have a shop and Etsy is the go-to platform for independent thrift businesses and boutiques. So while you may never get to visit the legendary Brooklyn thrift Vaux Vintage, you can shop in their Etsy store.
Why Should You Shop at Etsy?
We love Etsy because the quirky "small business" nature of the platform actually maintains the fun of hands-on thrifting without all the headaches. Most clothing items you'll find here are unique and one-of-a-kind, not one of a thousand of the same jacket model being sold, too.
Because reviews are taken seriously and given freely on Etsy, you also have some assurance about the veracity and integrity of the seller. Other peer-to-peer sites have no real detailed review process. As a buyer, you often have no idea if the seller's definition of "like new" is going to mean "like five holes"

---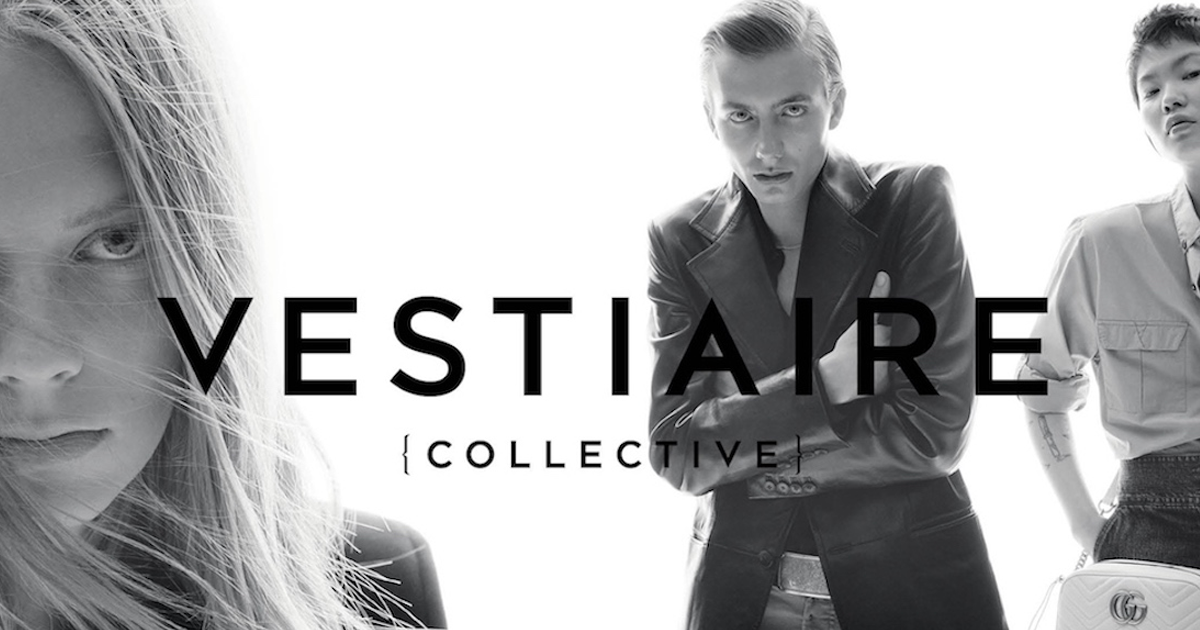 Vestiaire Collective is an online thrifting shop for vintage and high-end clothing and accessories. They were founded in France in 2009 with the ambition to bring luxury secondhand clothing back into circulation instead of sitting unused in wardrobes. They offer a huge range of designer vintage women's clothing as well as thrifting options for menswear, kidswear, bags, watches, jewelry, shoes, and athletic gear and accessories.
Why Should You Shop at Vestiaire Collective?
They offer one of the widest ranges of beautiful vintage designer clothing online that we've seen and are widely available around the world. Their products all include the location of the item so you can shop locally and minimize those shipping emissions. While the prices do vary depending on what you're after, there are definitely some bargains to be had. To ensure quality, Vestiaire carefully curates their catalog and once sold, checks for authenticity.

---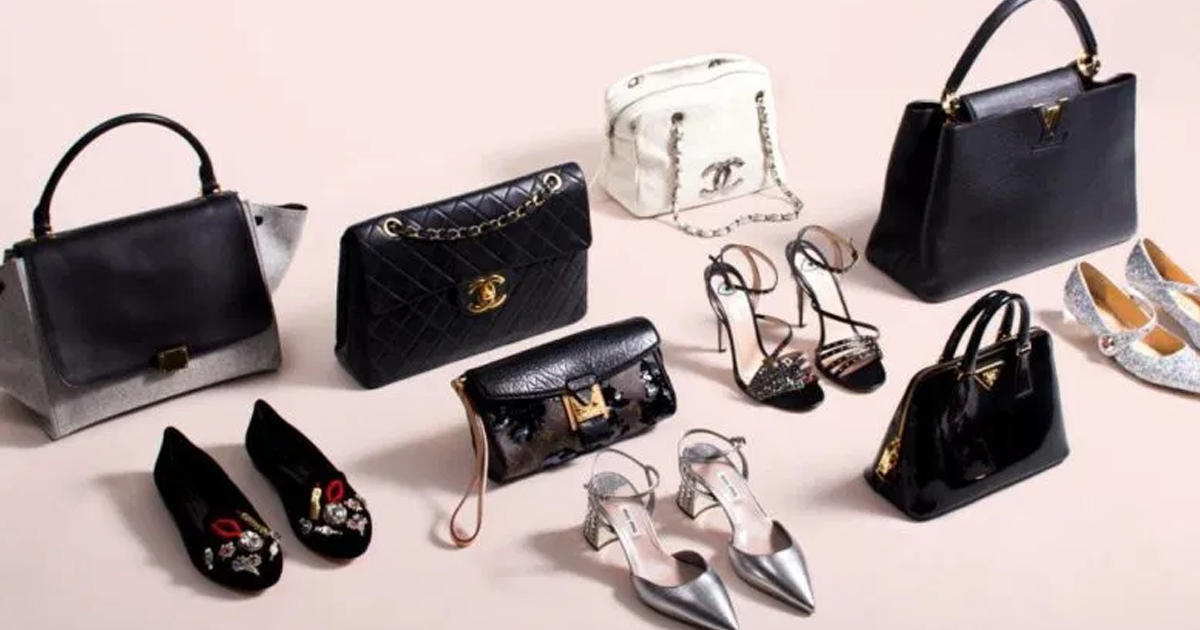 Luxury Garage Sale is a designer online thrift store based in Chicago, USA. They were founded in 2011 and curate authentic, pre-owned clothing and accessories from top brands around the world. They offer luxury second-hand clothing, shoes, bags, jewelry, and accessories online and up to 80% off regular prices.
Why Should You Shop at Luxury Garage Sale?
One of the best US-based online thrift stores, Luxury Garage Sale offers a huge yet affordable range for luxury online thrifting, especially if you look through their clearance section. They also offer complementary stylists and ensure that each piece is inspected and verified by an in-house expert as authentic.

---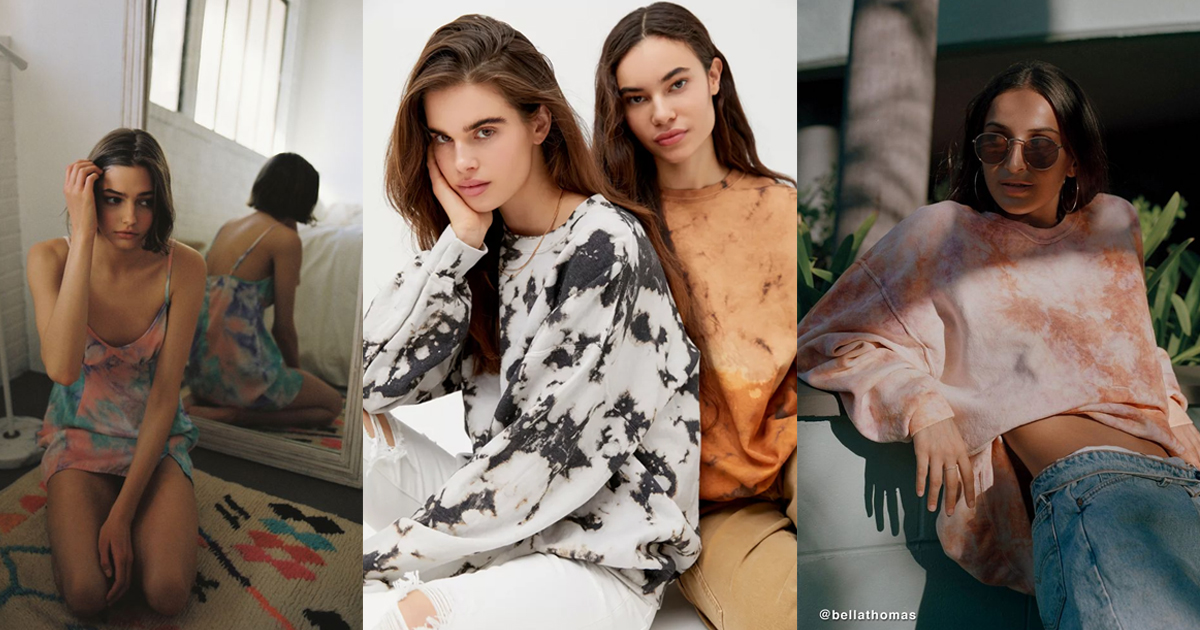 Urban Outfitters is a major retailer, founded in 1970 in the USA and today has over 200 stores around the country and in Europe and Canada. While their focus is not on sustainable and ethical fashion, their Urban Renewal range is their "curated collection of original vintage items and vintage that has been carefully selected, re-designed, and upcycled into modern silhouettes."
Why Should You Shop at Urban Outfitters Vintage?
Urban Renewal is one of the more affordable vintage clothing online stores we've come across and we love that they offer renewed vintage women's clothing that takes on a completely new style.

---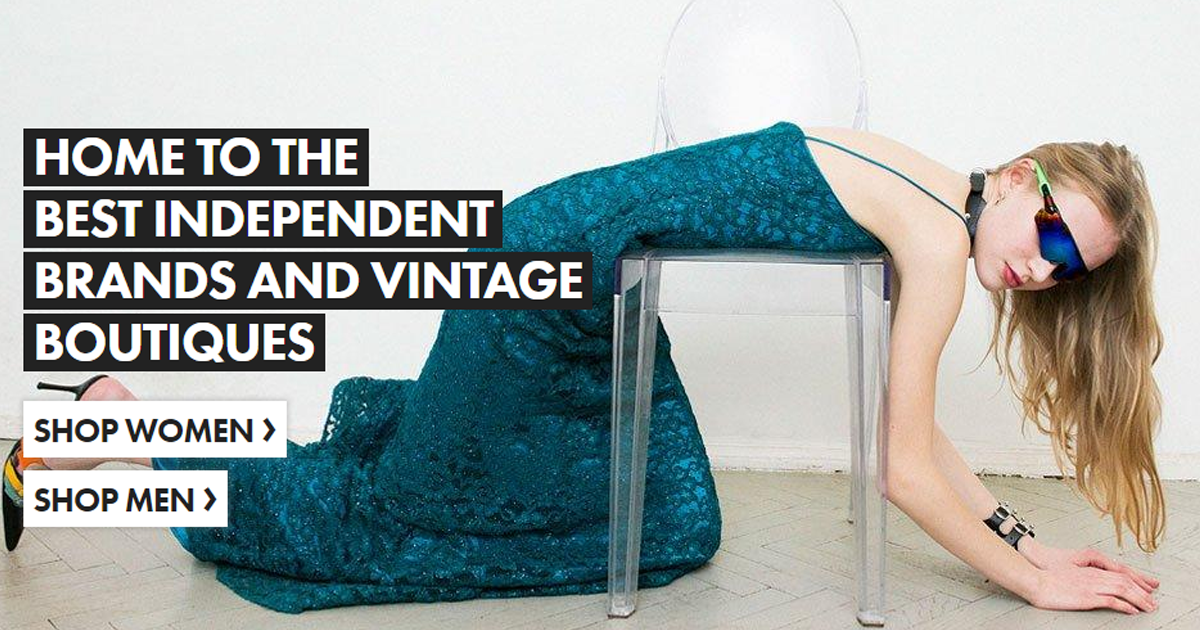 This online thrift store is an offshoot of the already popular and trendy fashion site, ASOS. ASOS Marketplace, however, deals specifically in vintage women and men's clothing online. It's not just a run-of-the-mill seller site, either; ASOS Marketplace is essentially a meeting and posting ground of independent designers, vintage boutiques, consignment, and thrift shops.
Why Should You Shop at ASOS Marketplace?
ASOS Marketplace offers unique vintage clothing online, helping you achieve that super raw London edge without ever leaving the comfort of your PJs. They are also one of the more affordable online thrift stores with prices starting less than $50. Everything on the site is modeled by real women, with a whole range of diverse sizes and body types. We love to see inclusivity in an industry so traditionally non-exclusive.

---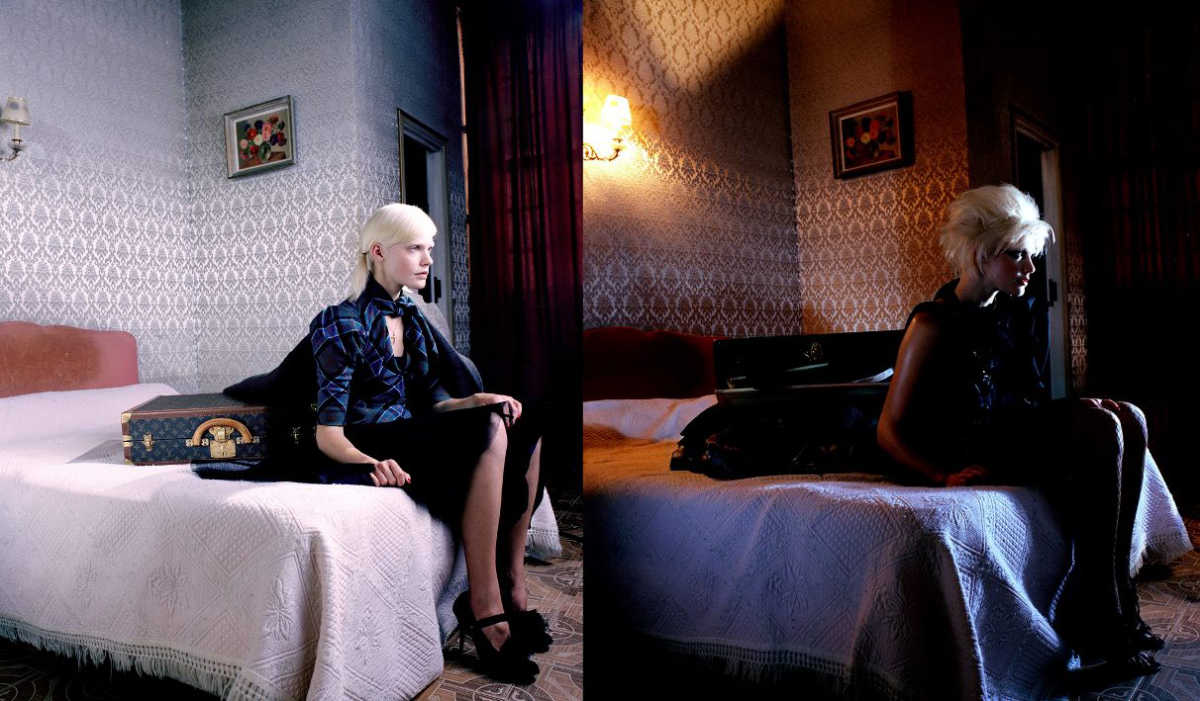 This 2009-born company focuses on high-quality genuine vintage clothing. While some of their designer vintage pieces (like those from Miu Miu and Fendi) are understandably a bit pricier, many of their vintage items are perfectly reasonable for the market. Not only are the pieces really vintage (as opposed to that fast fashion "vintage" sweater), but they provide the story behind each piece, such as a fascinating anecdote about something that happened in it or a favorite memory from the person who once wore it.
Why Should You Shop at Refashioner?
Refashioner is a complete fashion refresher. They're one of the only online thrift stores out there dedicated to keeping vintage alive and well. With their meticulous quality control, you simply won't get genuine vintage deals in one sweet spot like you will here. They also allow you to search by era starting with pre-1940s vintage clothing.

---
Note: We hope you loved the brands we recommended! We just wanted to clarify that the deals and discounts are accurate as stated in the time of publication. We do not own any of the pictures nor affiliated with the brands above. All credits are due to the respective online brands mentioned above. The original article was published on Sustainable Jungle, words and photos are slightly changed to fit the blog's style and format.