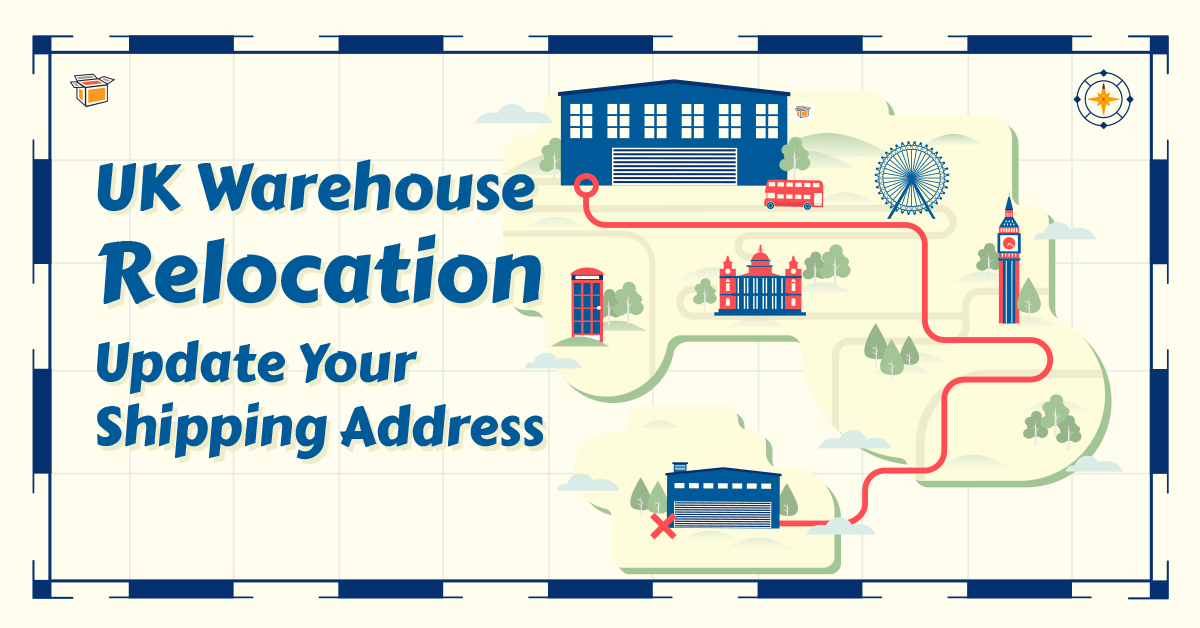 We have launched a new self-operated warehouse in the U.K. today! For this time, our new warehouse is for our member use only, which ensures a highly effective operation and more stable transit time than ever before. You are strongly advised to update your shipping address in the U.K. with our new address as soon as possible!
From April 21st to May 21st, all shipments arriving at our previous warehouse in Portsmouth will be processed as usual. If you have any pre-orders with our previous warehouse, you are highly recommended to contact your seller(s) for updating the shipping address to our new address, which can provide you with a better forwarding service.
Please be mindful of your chosen warehouse while declaring.
If your parcels are sending to our

previous warehouse

, please select "PORTSMOUTH, UNITED KINGDOM"
If your parcels are sending to our

new warehouse

, please select "ASHFORD, UNITED KINGDOM"
From May 22nd, 2021 onwards, our previous warehouse will stop service, and all parcels addressed to this location will then be regarded as abandoned parcels without any further notice.
Thank you for your time and attention!
>>Get the new address by clicking "Member Centre > Overseas Warehouse Addresses"
---
We have prepared the following Top 20 U.K. shopping sites for your convenience.
>> Check our "Featured Shopping Sites"