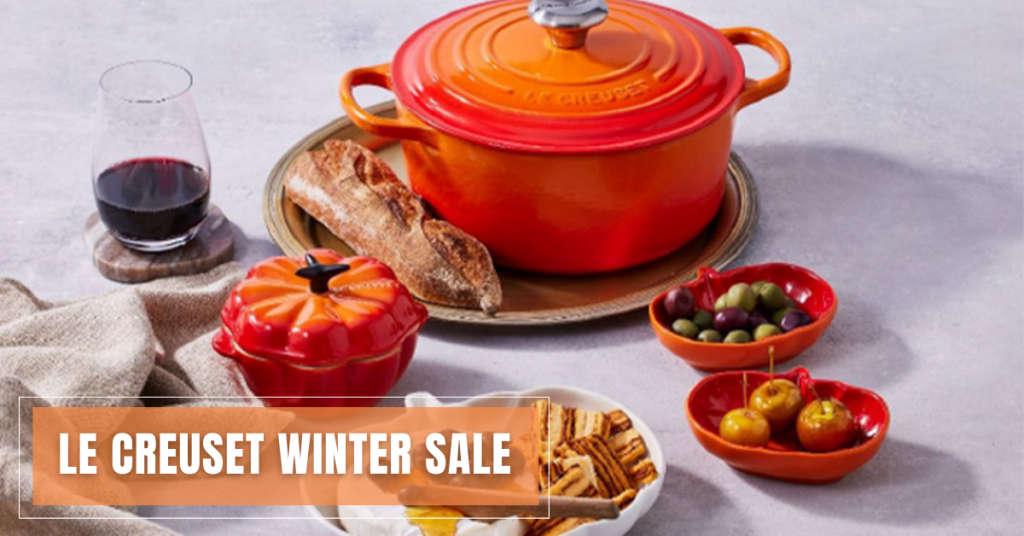 People who love cooking love this brand! Le Creuset is a premium French cookware manufacturer best known for its colourfully-enameled cast-iron cookware "French ovens", also known as "cocottes" or "coquelles" and "sauce pans" or "casseroles".
If you're a fan of the brand, you must know that Le Creuset doesn't often offer a sale, especially on their best-sellers. This is why we're here to let you know that Le Creuset's Winter sale is now live! With a variety of cookware and bakeware on sale (including their signature dutch oven or cast iron), you don't want to miss this amazing opportunity!
---
Buyandship's Favorites From Le Creuset's Winter Sale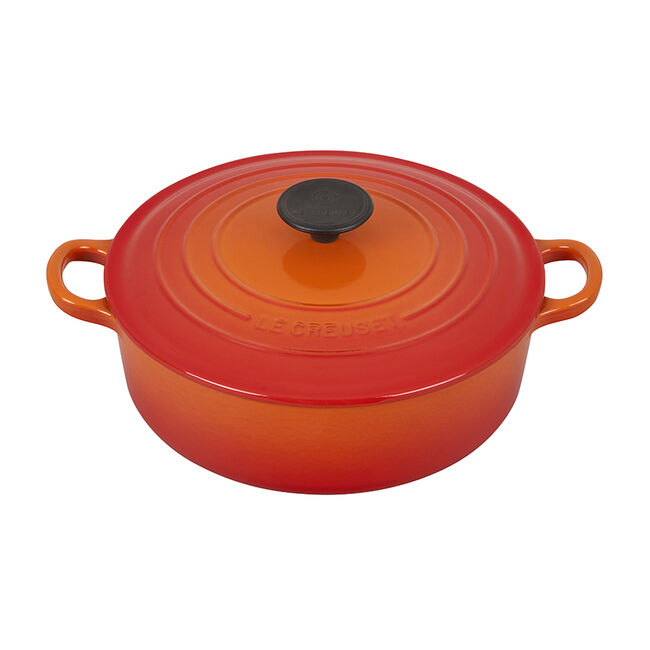 #1 Classic Wide Round Dutch Oven
The Classic Wide Round Dutch Oven is crafted from Le Creuset's legendary enameled cast iron for superior results every time – a versatile tool for braising, roasting, baking, or frying that easily goes from stove to oven to table.
Price: $305.00 $215.00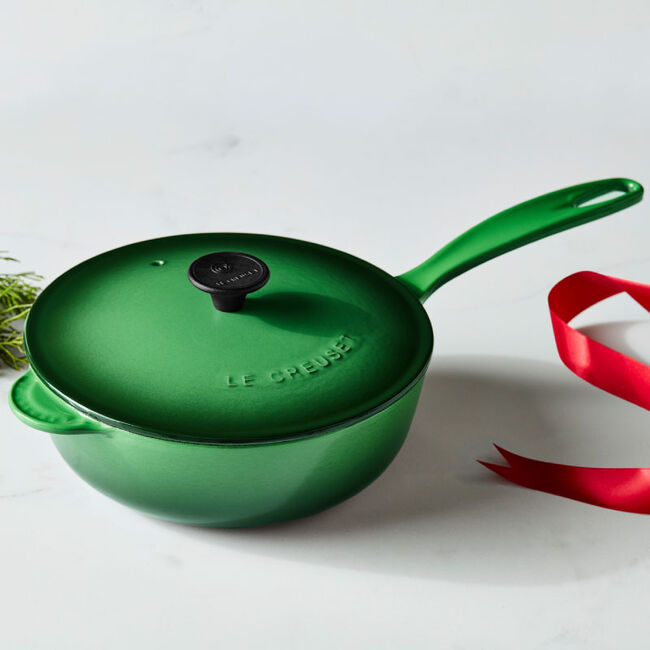 #2 Classic Saucier
A chef's favorite, the enameled cast iron Saucier has a smooth contoured interior that is optimal for making sauces, risotto, or sautéing vegetables. Sloping sides and a rounded bottom facilitate stirring and whisking, and also make cleanup easier than ever.
Price: $240.00 $144.00
#3 Classic Square Skillet Grill
From savory vegetables to mouthwatering steak, chicken, and shrimp, the square Skillet Grill gives all the delicious flavor of an outdoor grill, then presents foods beautifully at the table.
Price: $195.00 $100.00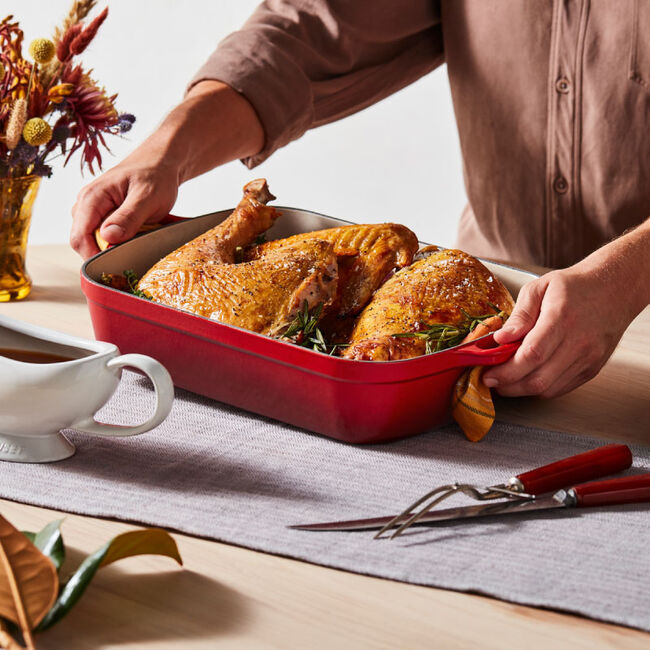 #4 Signature Roaster
The excellent heat distribution of this versatile enameled cast iron Roaster makes it ideal for roasting meats and vegetables, baking casseroles and desserts or making pan gravy on the stove. The elegant low-profile design is optimized for oven roasting, while the wide loop handles make it easy to transport from stove to oven to table.
Price: $177.00 – $265.00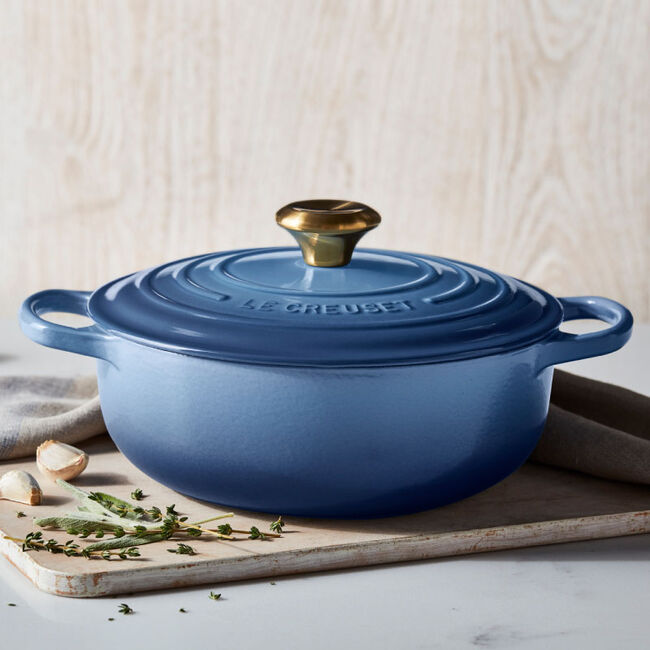 #5 Sauteuse
A sauteuse pan has sloping sides and a large surface area ideal for simmering and reduction. It's a versatile shape that also works for searing, sauteing, braising, and frying.
Price: $300.00 $180.00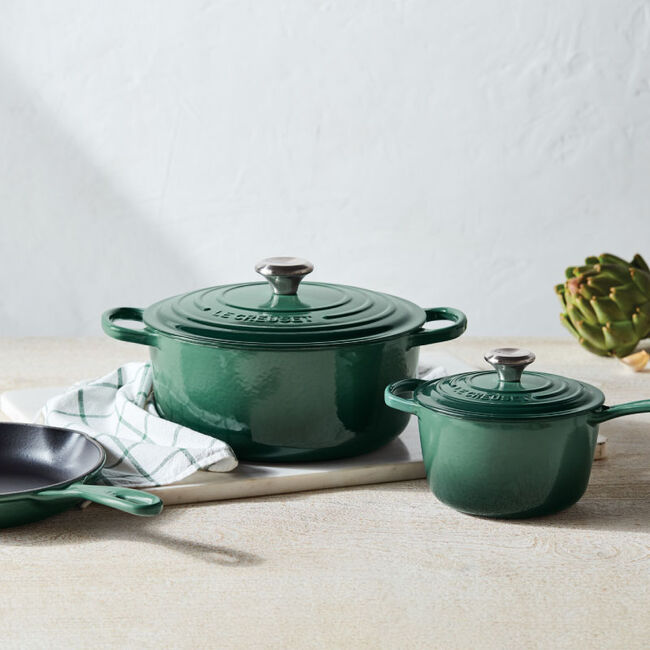 #6 5-Piece Signature Set
The 5-piece Signature cookware set features the best-selling enameled cast iron pots and pans, including the iconic Dutch oven and highly-rated signature skillet. Whether just starting to build your Le Creuset collection or adding to an existing collection, this set is the perfect place to start.
Price: $715.00 $525.00