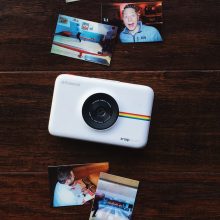 Print your beautiful memories out instantly!
Polaroid Snap – the newest way to snap, print, and share life instantly. The instant digital camera is the perfect blend of nostalgic Polaroid instant photography and modern, digital technology. The snappy design fits into your clutch, and budget.
Shop on eBay and Ship to UAE with Buyanship!
Continue Reading →