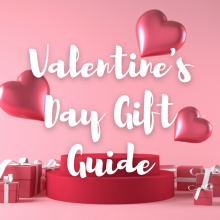 Choosing the right gift for your loved one can be tough, especially so on the wallet! But it doesn't have to be the case. All you need to do is prepare for Valentine's Day early and find the best deals!
Eyeing that Michael Kors bag or adidas sneaker? Before you decide to purchase something in-store, always check online – both local and international – to see where can you get the cheapest! Most of the time, you can find better deals from the brand's country of origin. A lot of the time, you will find that the prices overseas are much lower than in the U.A.E. — and of course, you have a bigger pool to choose from!
Struggling to find a Valentine's Day gift for the man or woman in your life? We've got you covered – check out the best gift ideas we have for you.
Continue Reading →