The third season of Netflix's breakthrough retro horror hit Stranger Things temporarily come to an end. It's fair to say this is the biggest original show the streaming service has created in terms of cultural impact. As all the fans know that Stranger Things season 4 is on its way. So during the long waiting time, let's buy some Stranger  Things toys to recall the memories of the previous three seasons, and jump into the Upside Down world!
Over the past couple of years, Funko has released a load of Stranger Things Pops, and the prices are pretty affordable; unfortunately, most of the products only sell on US online stores! Don't worry, you can buy these toys on eBay and Walmart and ship to UAE with Buyandship!
---
---
---
---
---
---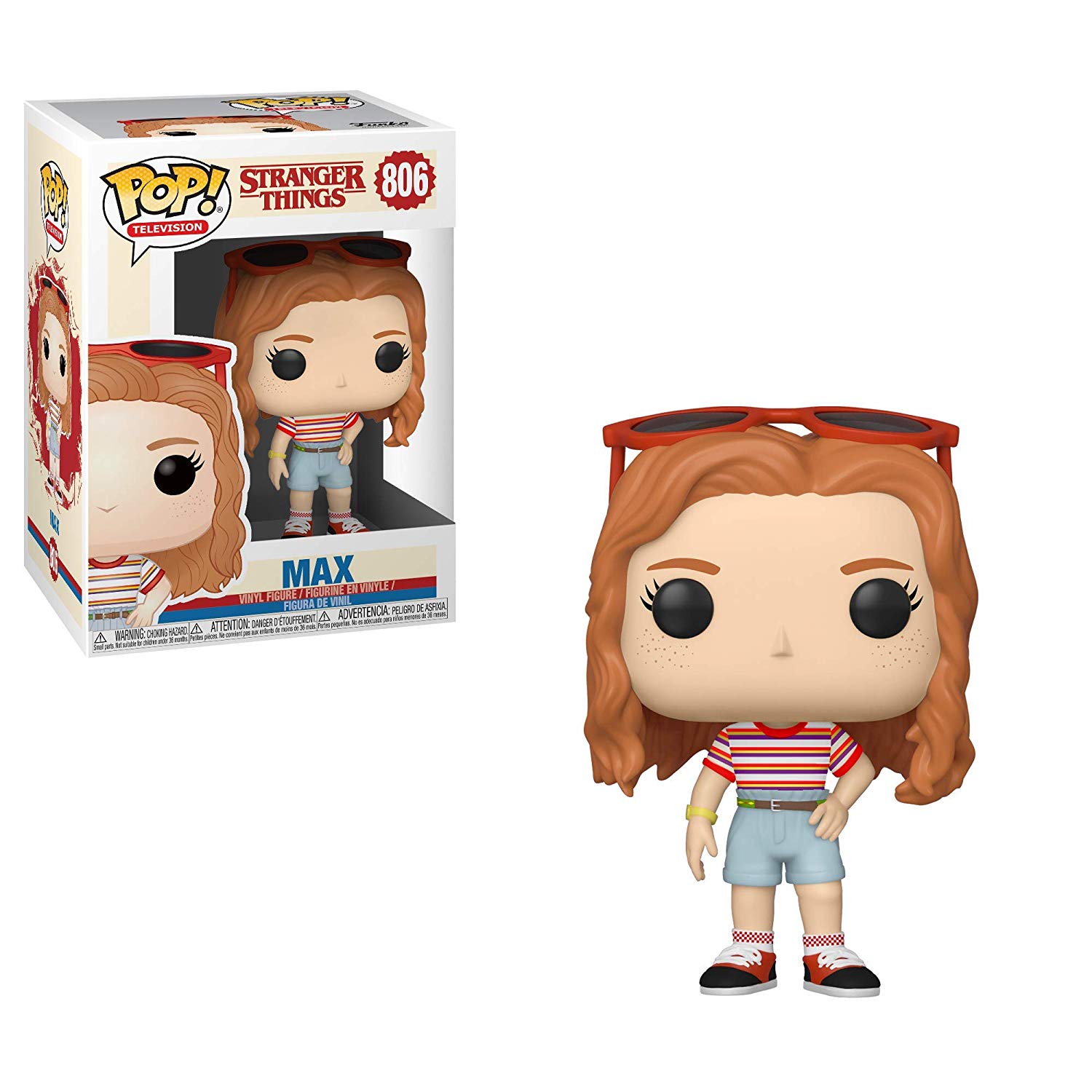 🎬Max Mall Outfit Funko Pop
Everyone was up in arms at the mention of a brand new character, but it was time for the addition of another kick-ass girl in the Stranger Things universe, and Lucas would most definitely agree.
Hardcore and strong, this Max Pop looks great with her awesome 80s fashion and a nice spray of freckles over her cheeks. Sunglasses and skater shoes complete this care free look, even though we all know she has a lot to deal with under her signature smirk.
---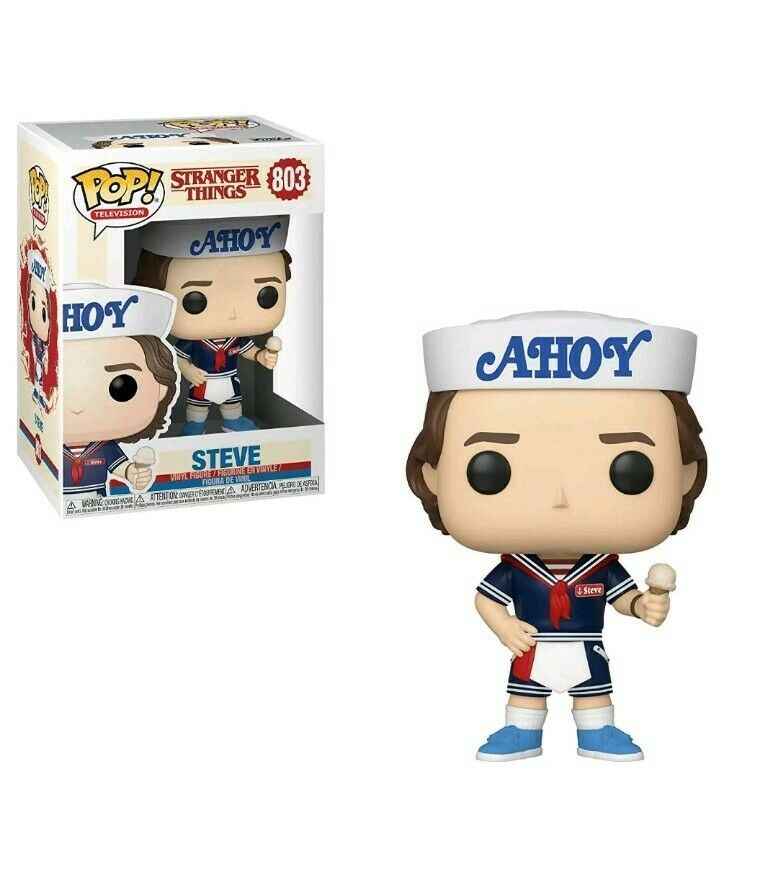 🎬Steve w/ Hat and Ice Cream Funko Pop
This Steve Pop is for all of the Steve Stans who think he must look adorable in this old timey sailor uniform that we can only guess he's wearing because he's being paid for it. Babysitting must not provide the money he needs (was he even getting paid for it?) because he is ready to sell you ice cream and look adorable doing it.
Love the apron and kerchief, really brings the whole look together. If you love Steve then we know you love this Stranger Things Pop.
---
🎬 Erica Funko Pop
Lucas's little sister, Erica, stole hearts with her hilarious and sassy attitude from the moment she stepped on the screen in Season Two. Now she's going to have her own Stranger Things Funko Pop for all of her fans to take home and place on their shelves.

A helmet with headlamps easily showcases Erica's wild readiness to join in her brother's adventuring, and her cute overall outfit is a nice pop of colors for this Stranger Things Pop.
---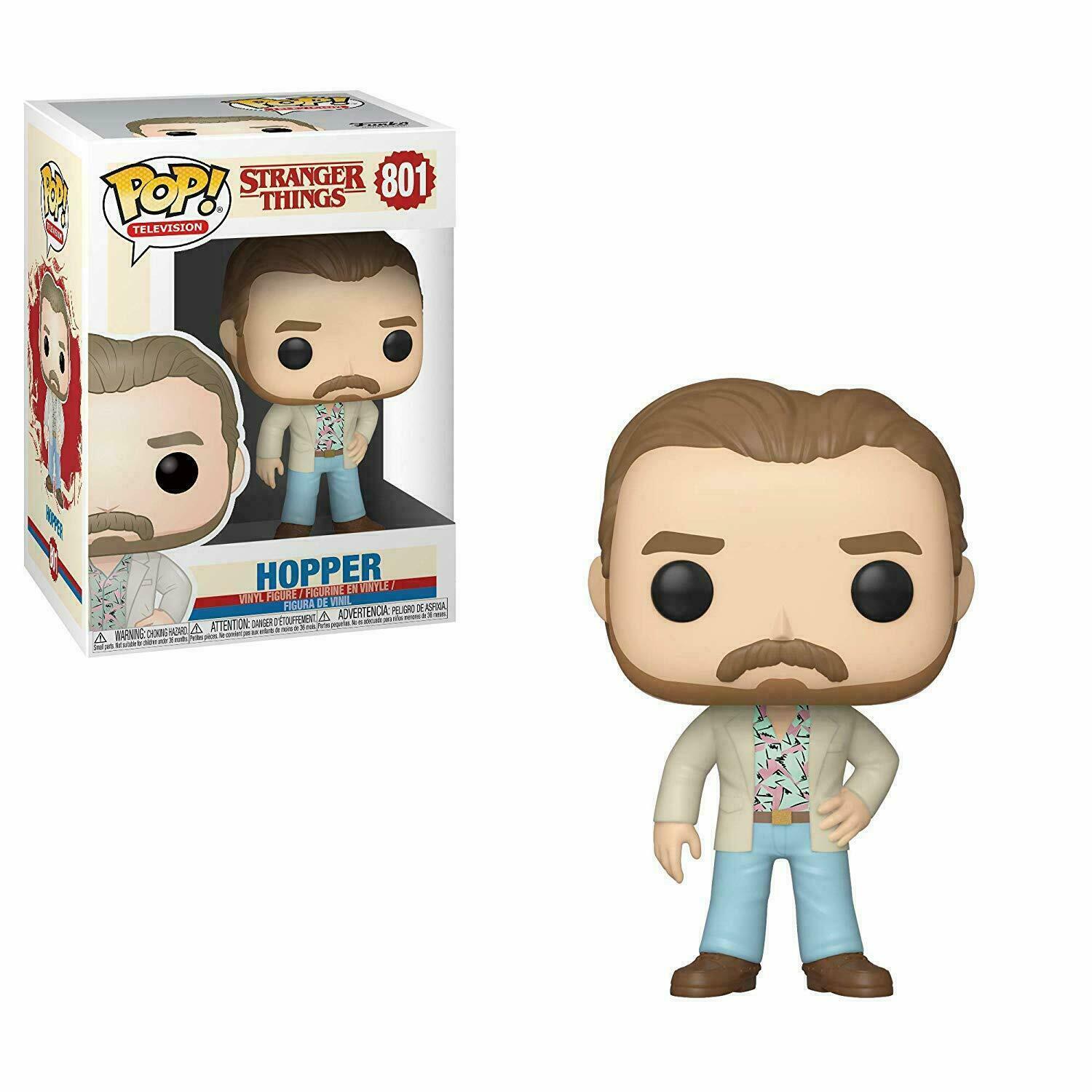 🎬Hopper (Date Night) Funko Pop
Who knew Hopper could look so debonair? This man is ready to take a lucky lady out on the town so he can tell her all about his wild fatherly duties, though it's doubtful she'd believe him. Dad of the Year deserves all the good things that are sure to come his way in Season Three though, so let's just hope Eleven doesn't make things too difficult for him. Who are we kidding? She probably will.
---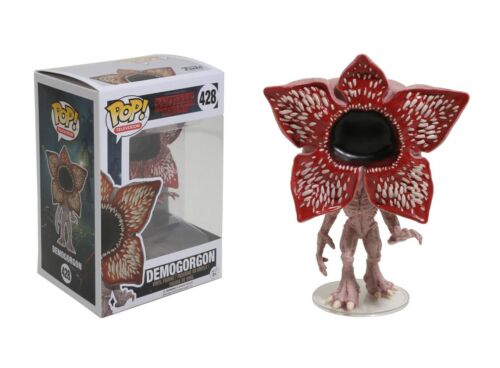 🎬Demogorgon Funko Pop
For all the people who love horrific monsters among us, this Demogorgon Pop should 100% be on your shelf. With its creepy muscled body and taloned fingers reaching ominously toward you, there's nothing else to stare at but his gaping flowery mouth and rows of jagged teeth. Can you say spooky?
Stranger Things Pops are definitely known for being off the beaten path, and this monster takes the cake for sure.
---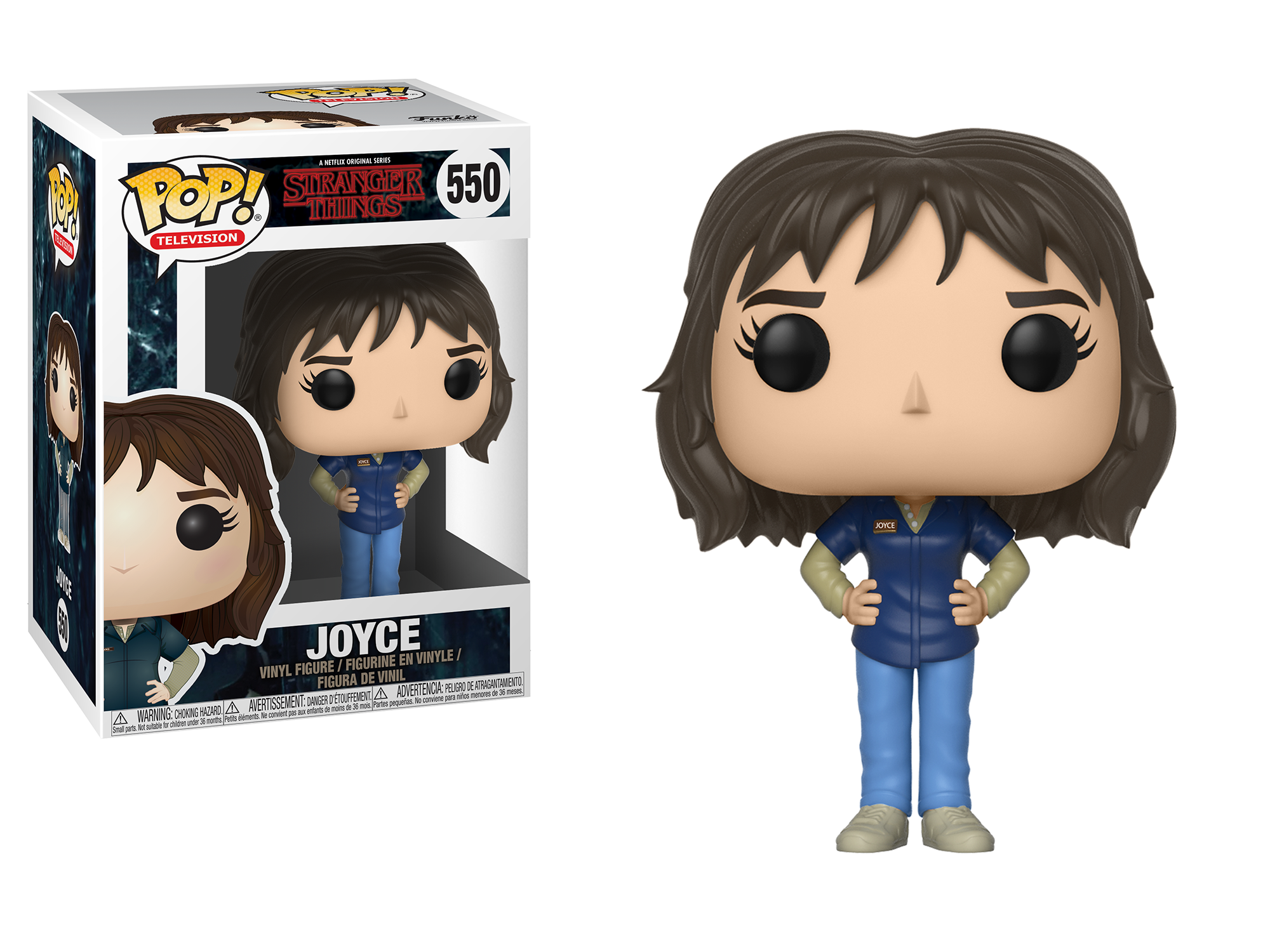 🎬Joyce Funko Pop
Every bit the mom here, Joyce stands adamant and determined with her hands on her hips. Her shaggy haircut is pure 80s in this Stranger Things Funko Pop, and her work shirt looks cute over a long sleeved one. She's ready for life to get back to normal but there are no guarantees in the world when the Upside Down is just a few blinks away, and Joyce knows that better than most.
---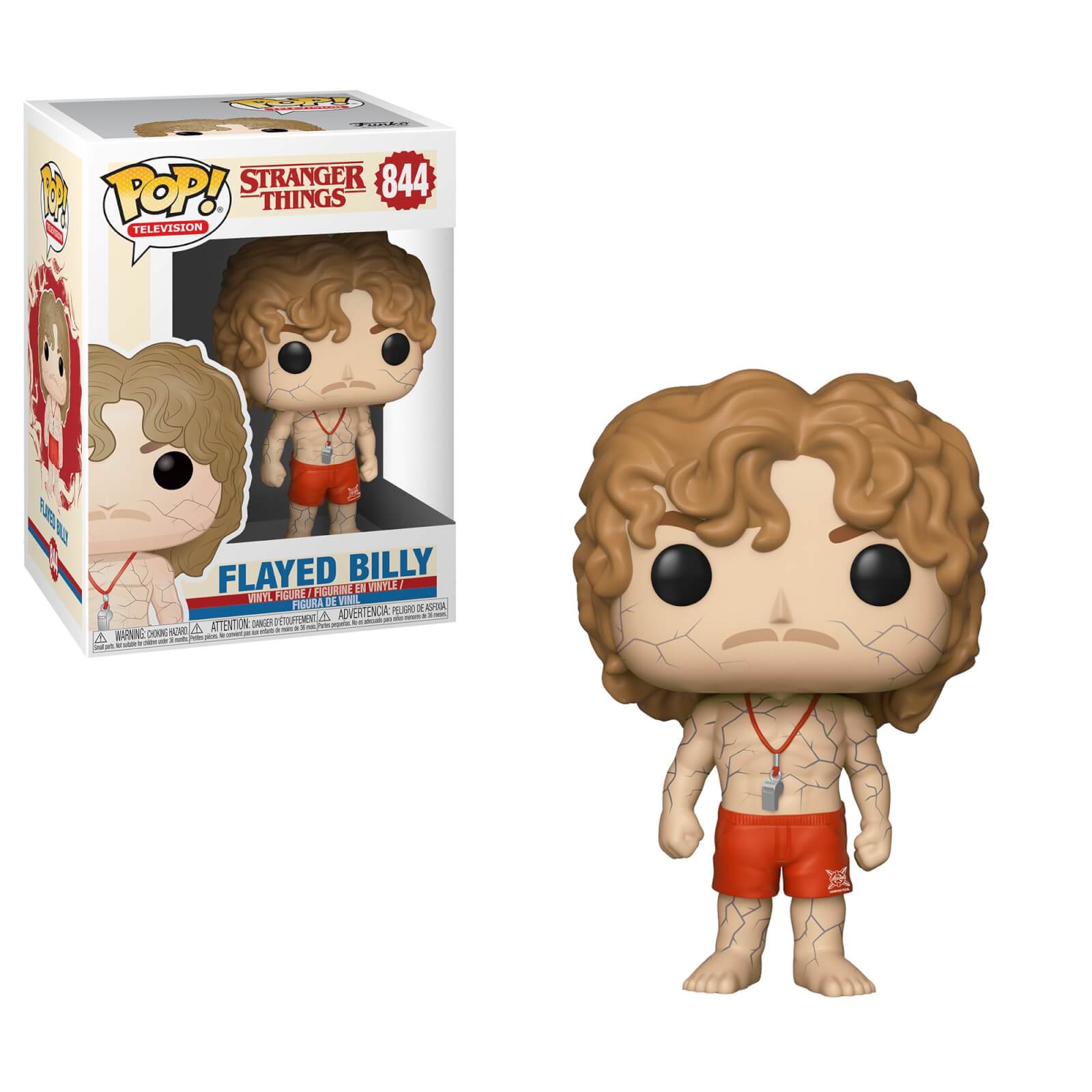 🎬 Flayed Billy Funko Pop
When Billy Hargrove (Dacre Montgomery) rolled up to Hawkins, IN, at the start of season 2, he instantly became the most hated (human) character in the Stranger Things universe. But during season 3, Billy's physical appearance drastically changes after his body is invaded by the Mind Flayer, a shadow creature from the Upside Down. Overnight, Billy goes from tan and toned to pale and haggard. The lean, literally mean lifeguard the mothers of Hawkins once ogled at spends the rest of the season covered in sweat, blood, and a stomach-churning goo courtesy of a soul-sucking monster.
⬇️Here's the product that you may interest in!
---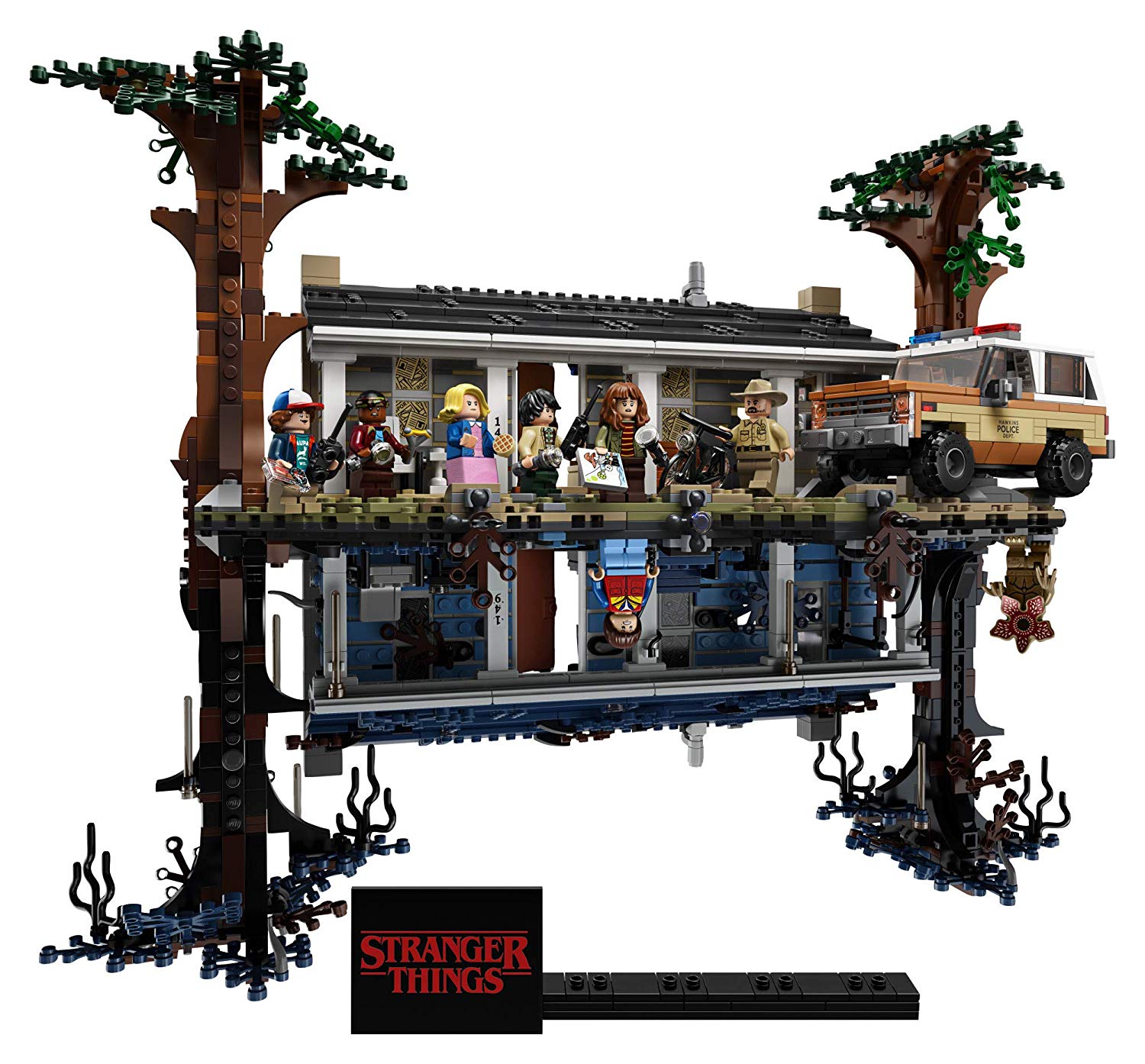 🎬LEGO Stranger Things The Upside Down
Fans of the global hit Netflix original series will appreciate the authentic details of this highly collectible LEGO Stranger Things toy – 75810 The Upside Down. This sturdy, brick-built model can flip between the real world and The Upside Down. The design of the model's building instructions makes it a great shared building experience with friends and family.
The Byers' house features Will's bedroom, the living room and the dining room. The Upside Down, from an alternate dimension, features all the rooms from the real-world model but with a dark, vine-covered, dilapidated look that fans will instantly recognize from the series.
With 8 Stranger Things figures, each with its own accessories, this playset makes a great gift for Stranger Things fans, who will love to build and display this model to show their passion for the series.