People who follow us on Facebook, Instagram or visit our blog regularly should know that online prices on the US, UK stores, etc, could be cheaper than your imagination! No matter you are an online shopping master or not, Black Friday would definitely be the day that makes you excited. There will be plenty of great deals, and there is no reason not to share these amazing deals and discounts with your friends. So let's invite your friends to start their cross-border shopping journey by signing up as Buyandship's members!
How to Shop More and Save More with Your Friends?
As soon as your friend registered as a Buyandship member through your Friend Referral Number or Referral Link, and completed their first order on or before November 30th, both of you will get US$8 free shipping credits! There is no limit on the no. of friends you refer, so let's get as much friend referral rewards as you can, and use these credits to shop on Black Friday with your friends!
Click HERE to login and get your Friend Referral Number/Referral Link!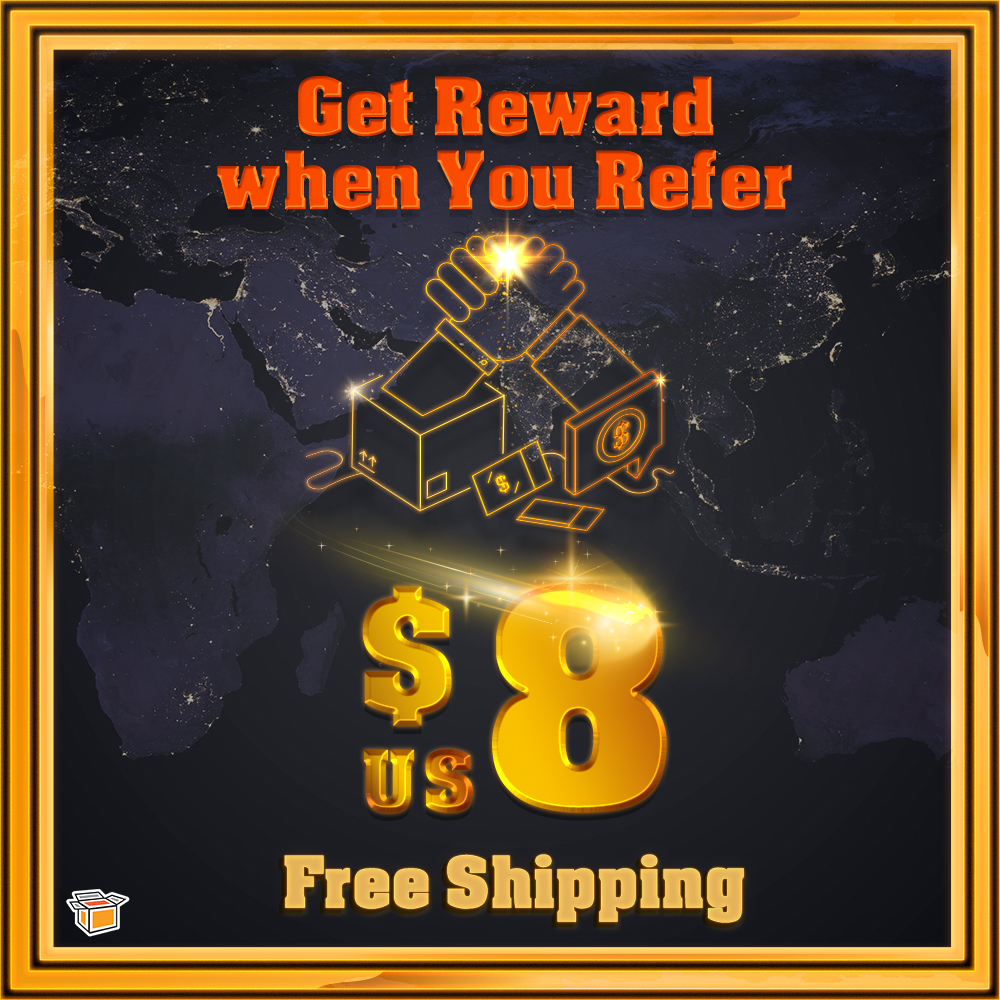 ---
Terms and Conditions
The event starts on November 1st and ends on November 30th, 2019. 11:59PM
Your referred friend (referee) must complete their first shipment order on or before November 30, 2019 (based on the completion of the pickup time).
Any shipment order completed after November 30, 2019, both "referrer" and "referee" will only get US$5 reward.
The credits will be automatically added to the accounts of both parties within 21 days after the first shipment order has been completed by the "referee".
To use the "Friend Referral Number", the referral number must be correctly entered at the time of registration, otherwise, no reward credits will be earned.
When "referee" uses the "Referral Link" to register, the referral number shall appear in the referral code column automatically. If it is not shown as expected, please manually enter the 10-digit "Friend Referral Number", otherwise you will not be able to earn the reward credits.
"Friend Referral" reward credits are only available for registrations within the same country or city.
All credits earned cannot be returned or exchanged to cash.
The credits awarded through this event will be valid for 90 days.
By participating in this event, the customer states that he or she understands and is willing to abide by the terms and conditions.
In case of any dispute, Buyandship will reserve the final decision.
---