Dear Valued Customer,
After a wave of coronavirus-fueled panic buying, the operations of Buyandship's overseas warehouses have now returned to normal (except for the UK and China warehouses, please refer to the latest announcement). However, due to the drastic reduction in the number of flights globally, most of the shipments are still being delayed. Thank you for your understanding and cooperation.
Starting February this year, the global air cargo demand has increased significantly, yet, the number of flights operating around the world has been dropping and resulting in shipment delays. On the other hand, the no. of shipments our overseas warehouses have received was three times more than 2019 Black Friday.
Generally speaking, to prepare for every year's Black Friday, we usually start preparation a half-year before to get everything ready, such as warehouse expansion plan, contingency plan, flight reservations, staff recruitment, etc, to ensure we will be able to meet the doubled demand in services and deliver your items on time.
Japan warehouse, where we usually handle approximately 3,000 to 4,000 parcels per day was the most impacted location. The team was indeed processing 8,000 to 10,000 parcels every day after the CNY. At some point, tens of thousands of checked-in shipments started queuing for pick-up by couriers, as most of the flights were delayed or even canceled. We started running out of storage space and thousands of new shipments had to be held in couriers' warehouse.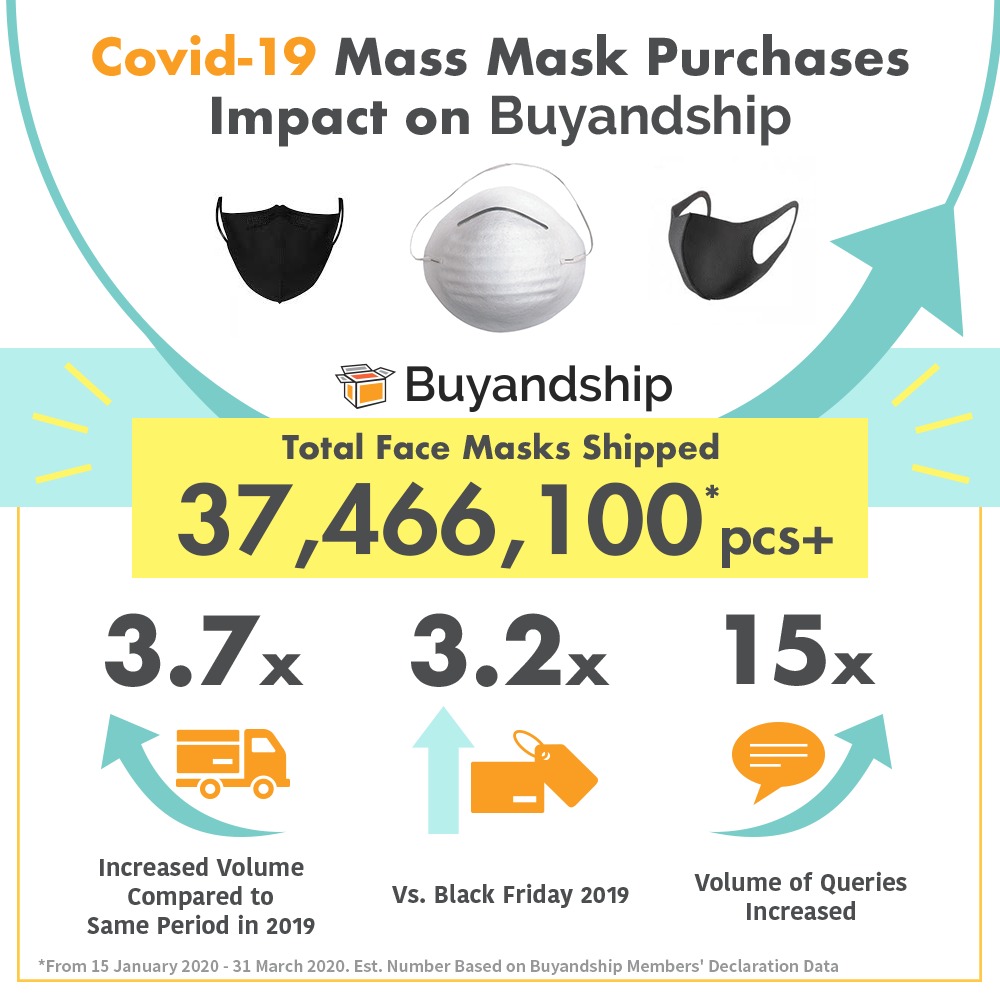 Due to the increase in shipping volume and reduction of flight capacity, there were delays in parcel check-in, check-out, status update and of course, delivery time. We also noticed "last in, first out" issue for parcels shipping from Japan and US warehouses. Despite the fact that we have tried our very best to coordinate resources and liaise with external parties to minimize the impact, we understand there is still room for improvement. We sincerely apologize for any disappointment caused due to the shipment delays.
In order to continuously improve Buyandship's service quality, our operations team is working on long-term partnerships with more air cargo carriers. Meanwhile, we are also enhancing the warehouse automation system step-by-step to improve the processing efficiency as well as the accuracy of real-time shipment status.
Although the global logistics industry is still experiencing the biggest challenge in the century, protecting your rights and interests is of the utmost importance as always. To minimize the impact to every Buyandship user, we will be moving our warehouses for bigger capacity and prevent the "last in, first out" issue.
We take your opinion seriously, whether it is positive or negative. As the spread of coronavirus severely affected global logistics, the number of inquiries has also increased by ten times and we understand that most of our users have experienced a long waiting time to get their problem solved. We would like to apologize for any inconvenience caused. To improve your experience with Buyandship, a couple of updates are being planned and developed to strengthen our customer service quality.
Once again, everyone at Buyandship would like to thank you for your continuous support and understanding. We will keep striving for the best service quality and bring you the best shipping experience.
Buyandship UAE
6th April 2020