Sale Information Will Be Updated from Time to Time!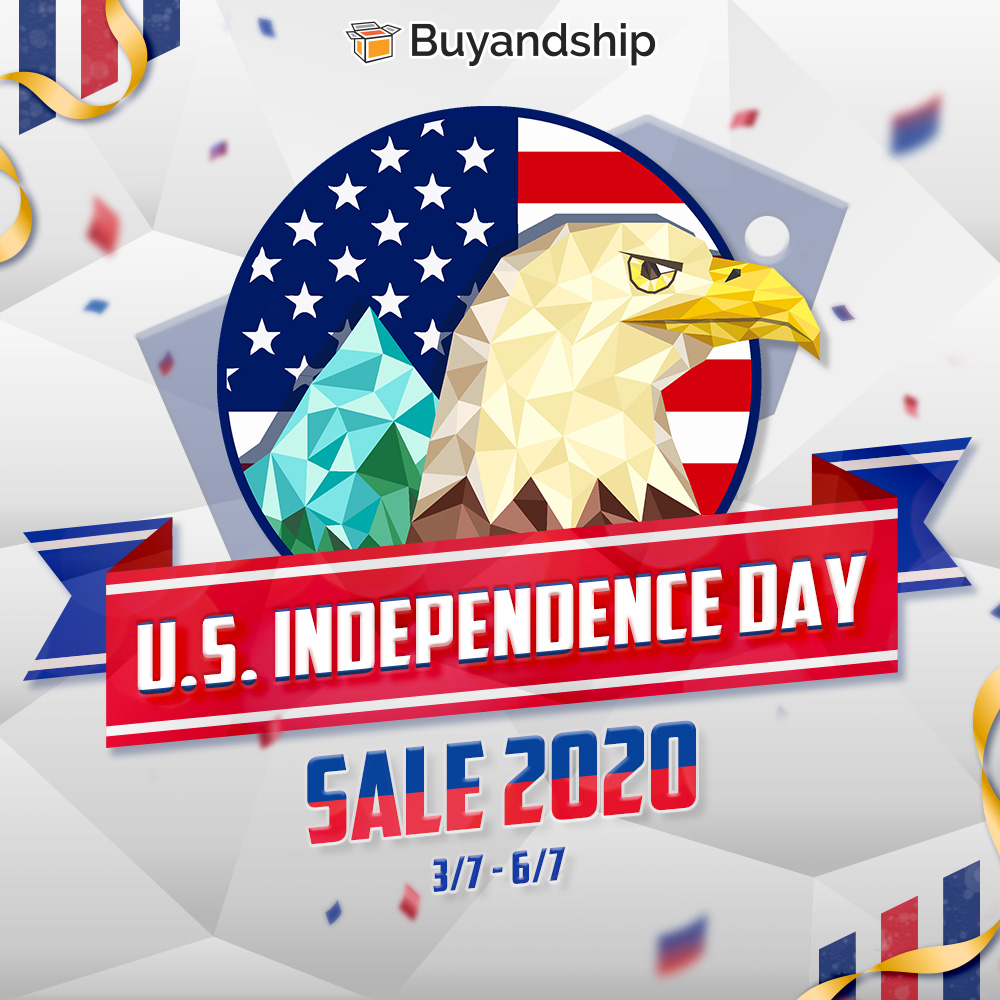 Independence Day is celebrated every 4th of July to commemorate the Declaration of Independence in the United States. It's a strong holiday for sales and a lot of online shopping sites will be participating to give you the best deals from clothing to electronics, all week long!
To help you land the best deals while sidestepping the duds, we've created a master shopping list for US Independence Day Sale. You can see our recommendations on what to buy during US Independence Day sales 2020 below.
---
🌟Benefits of Overseas Online Shopping 🌟
① Oversea online shopping allows you to buy anything from your favorite brands at a lower price or with good discounts
② Wider variety & range of products are available
③ Keep up with every foreign shopping season
---
🌟Why Buyandship🌟
Anyone who likes to shop online will know the frustration of picking out purchases on an American website, only to find at the checkout that the store can't ship to UAE. Parcel forwarding service is the answer to this problem! Buyandship has 10 warehouses worldwide, which allows you to shop around the world! We provide our users with affordable shipping rate in UAE, and free parcel consolidation for you to shop in different countries. Learn More
---
🌟Click on the Following Categories to Check out the Deals🌟
➡️ Fashion
➡️ Skincare & Makeup
➡️ Baby & Kids
➡️ Kitchenware
➡️ Department Store
➡️ Electronics
➡️ Health
➡️ Outdoor & Sport
---

🌟Our Users' All Time Favorite🌟

---

Fashion

---

Skincare & Makeup

---

Baby & Kids

---

Kitchenware

---

Department Store

---

Electronics

---

Health

---

Outdoor & Sport