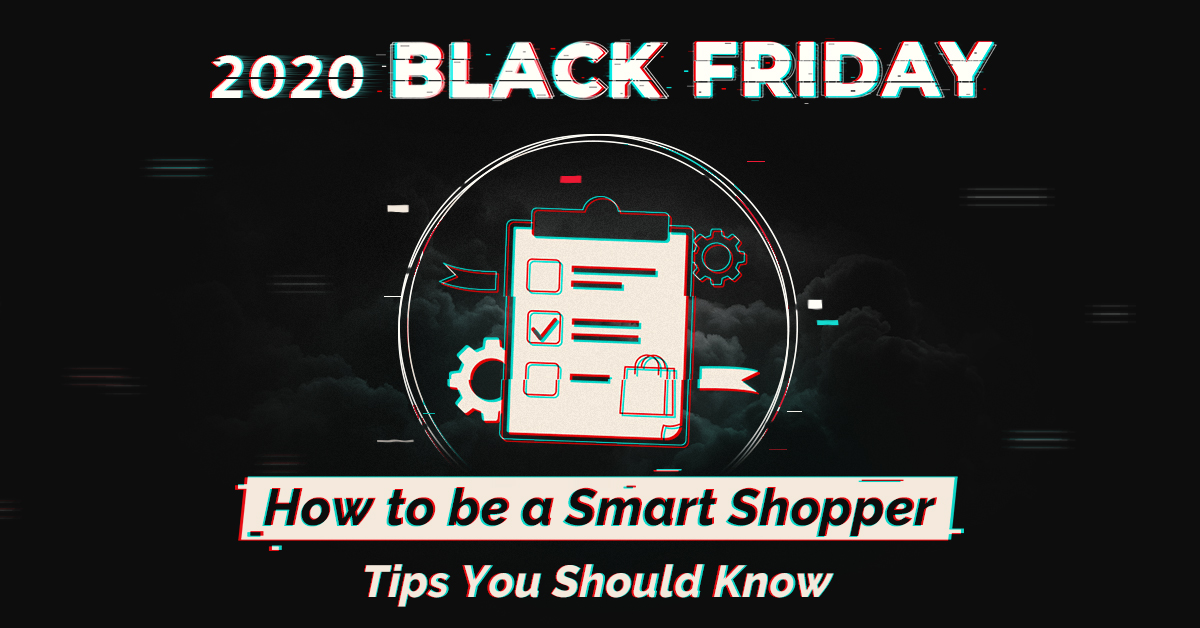 It's almost the end of 2020, we know you are all gearing up to find the best deals during the upcoming mega shopping season – Thanksgiving, Black Friday, and Cyber Monday. As you can imagine, 2020 presents some unique challenges, this time the shopping battlefield will sure turn in-store into online, which means the in-store shopping madness won't happen this year, and this year's online sale events are set to be even more epic!
With sales and discounts peaking close to 80% off, not just stores and brands from the U.S.; online stores from the U.K., Canada, and Japan are also joining in on the festivities! The more, the merrier, we say.
Our editors are more than ready to provide you some shopping tips to make you the smartest buyer this biggest shopping season! Meanwhile don't forget to count on Buyandship to ship your Thanksgiving, Black Friday and Cyber Monday haul to your doorstep! Remember to check out our Black Friday Parcel Forwarding Tips to get your order delivered to the UAE without hassle.
---
🌟Why Buyandship🌟
Anyone who likes to shop online will know the frustration of picking out purchases on an overseas website, only to find at the checkout that the store can't ship to the UAE. Parcel forwarding service is the answer to this problem! Buyandship has 12 warehouses worldwide, which allows you to shop around the world! We provide our users with affordable shipping rates in the UAE, and free parcel consolidation for you to shop in different countries. Learn More
---
1. Save the Dates
The US celebrates Thanksgiving on the fourth Thursday of November, and this year it falls on the 26 November US time. By this date, most online stores will have clothes, footwear, baby products, toys, personal care, and sports/outdoor equipment at a discount – as a precursor to Black Friday.
The real hustle – Black Friday is happening on the 27 November US time, the day after Thanksgiving.😉 Most, if not all, major online stores will launch its "One Day Deals" or "24-Hour Only Flash Sale" events on this day. Don't miss out on your favorite stores and brands and shop during these limited-time offers to bag the bargains.
The sale doesn't end just there. Cyber Monday will follow on 30 November 2020 US time, where electronic and home appliances are on discount or offer! Of course, Cyber Monday isn't just all tech and gadgets – online stores carrying fashion and home goods tend to continue its sale offers to this day.
But keep in mind, some stores only offer either Black Friday OR Cyber Monday sales!
Sales Start Time At a Glance (Dubai Local Time)
Thanksgiving Sale: 26 November 2020 (26 November 2020, Thursday 11:00AM)
Black Friday Sale: 27 November 2020 (27 November 2020, Friday 11:00AM)
Cyber Monday Sale: 30 November 2020 (30 November 2020, Monday 11:00AM)
---
2. Prepare Your Shopping List, Make Your Black Friday Shopping Game Strong
Markup your wishlist, be your own Santa 🙂 Also, open a customer account at the online shop beforehand, so that when the time comes, everything will be a click away from checkout.
One extra reminder is to pre-fill the relevant Buyandship warehouse address as your shipping address. When you checkout, you can be a step faster than everyone else, which means your shipment will be at our warehouse and then delivered to you sooner than others!
---
3. Identify Payment Methods and Prepare Multiple Payment Options
Some overseas online stores accept foreign credit/debit cards, while some only accept PayPal as a payment method. To avoid payment issues, prepare multiple payment options before the Black Friday period and make sure that your credit cards are not blocked from making overseas transactions.
At the same time, remember to prepare multiple valid credit cards in advance. It is recommended to use a credit card that has successfully made purchases on foreign websites, or you can apply for a higher purchase limit in advance if necessary. Don't have a PayPal account? Sign up for one now to avoid wasting precious minutes of your shopping time!
---
4. Be a Smart Shopper – Shop Worldwide, Shop Everywhere!
Keep your eyes open to different prices on different websites! If you are eyeing a pair of sneakers, don't forget to check out all the online shoe shops, Amazon, or eBay.
Also bear in mind that Black Friday is NOT LIMITED only to U.S. stores – check out online stores in the U.K., Canada, or Japan to see if there is any surprise!
Let's not lose your head (or your sanity) and shop the Black Friday 2020 sales with Buyandship! Stay safe and have a fuss-free shopping experience when you shop online. Shop smart from 12 different countries through Buyandship's international parcel forwarding service.
Take these tips and enjoy the beauty (you don't even need to leave the comforts of your own home!) of online shopping with Buyandship on 2020 Black Friday.🧡