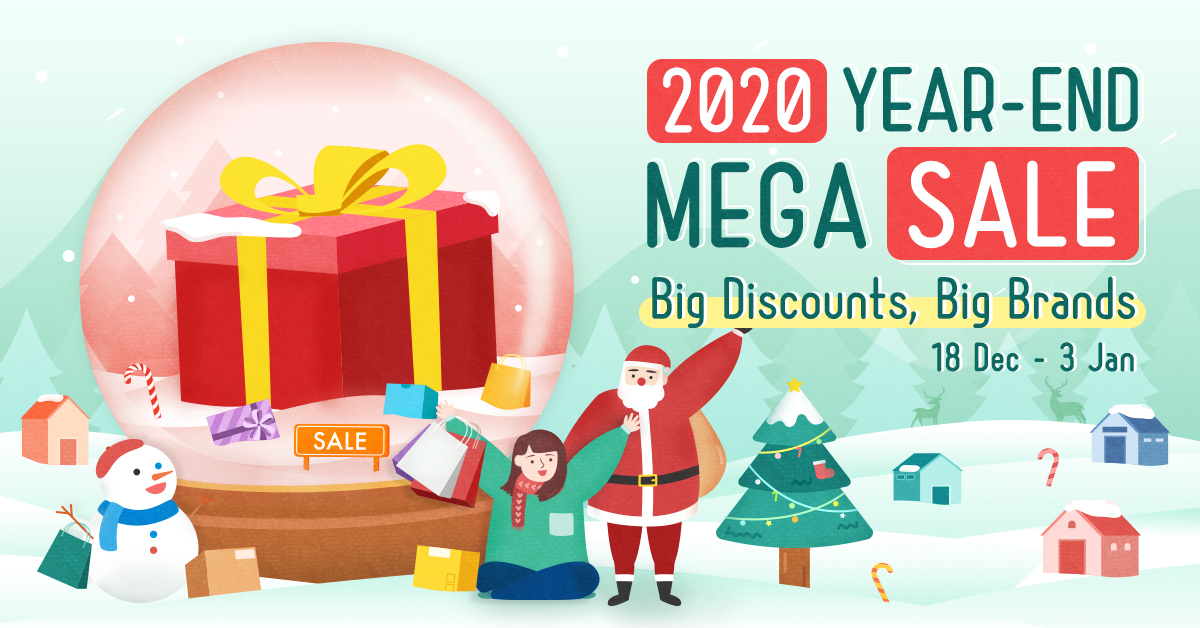 The internet has drastically changed the way most of us shop. If you shop online, you can often get great bargains at any time of year if you utilize some of the best online bargain shopping strategies to save more money.
If you're like us who's all into quality products without spending an arm and a leg – using parcel forwarding company is the ultimate solution. Let's be honest, most (branded) goods in the U.A.E. are pretty expensive compare to its retail price abroad. Utilizing your options and finding every nook and cranny to save more money is what we're here for.
Now, Year-End Sale is THE bargain shopper's dream. Unlike unanticipated flash sales, Year-End Sales occur around the same time each year as retailers offer discounts well, at the end of the year. This is the perfect opportunity to shop discounted items, especially if you missed Black Friday Sale.
But to take full advantage of Holiday and Year-End Sale, you have to plan ahead. In preparation, here's a bargain shopper's comprehensive guide to Year-End Sales: 6 Year-End Online Shopping Tips You Should Know
All The Best Deals To Shop For Year-End Clearance 2020
Sale Information Will Be Updated From Time to Time
⇒ Last Updated:29 Dec 2020 13:15
** All discounts and price may vary, the final price is subject to the original site

Ralph Lauren
40% OFF Select Styles
Extra 30% OFF Select Sale Styles
🔗
Shop Now

Gap Factory
Up to 75% OFF, 50% OFF All Jeans
Extra 50% OFF Clearance, Code: GFBONUS
🔗
Shop Now

Tommy Hilfiger
Up to 75% OFF on Sale Styles
Exta 40% OFF Sale
🔗
Shop Now

lululemon (Canada)
We Made Too Much Section Up to 40% OFF
🔗
Shop Now

The Children's Place
Extra 60% OFF All Clearance
Activewear & Pajamas Up to 50% OFF
🔗
Shop Now
Please Select the Categories Below to View Deals & Discounts
---
Benefits of Overseas Online Shopping
① Oversea online shopping allows you to buy anything from your favorite brands at a lower price or with good discounts
② Wider variety & range of products are available
③ Keep up with every foreign shopping season
---
Why Buyandship
Anyone who likes to shop online will know the frustration of picking out purchases on an overseas website, only to find at the checkout that the store can't ship to the U.A.E. Parcel forwarding service is the answer to this problem! Buyandship has 12 warehouses worldwide, which allows you to shop around the world! We provide our users with affordable shipping rates in the U.A.E., and free parcel consolidation for you to shop in different countries. Learn More