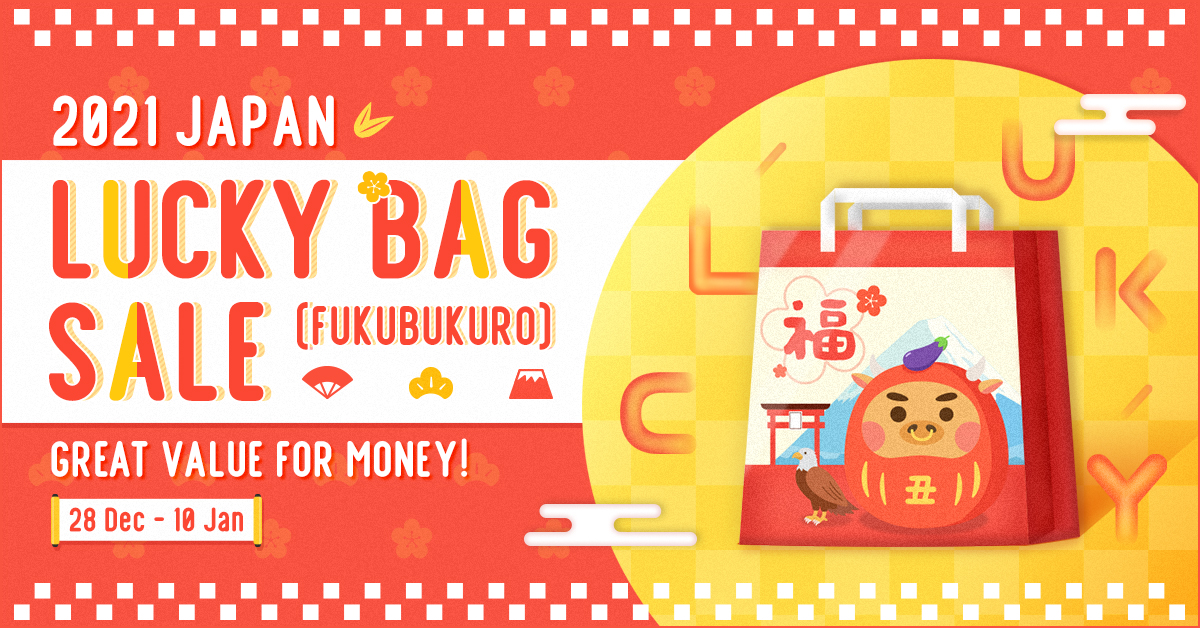 Fukubukuro, also known as Japan Lucky Bag is a Japanese New Year Custom in which merchants make grab bags filled with mystery random items and sell them for a substantial discount, usually 50% or more of the retail price of the items contained within. Try to get one this year and experience the excitement of owning and unboxing Japan Lucky Bags! Check out the best sites we compiled and get your 2021 Fukubukuro.
⇒Last Updated: (12/24/2020 10:00 AM)
* All discounts, price and information may vary, the final price and items of the lucky bag is subject to the original site.
* The pictures are for reference only. The product styles and colors in the lucky bag are determined by the seller and shipped randomly.
---
Japan's Best Sites to Get 2021 Lucky Bag
---
Benefits of Overseas Online Shopping
① Oversea online shopping allows you to buy anything from your favorite brands at a lower price or with good discounts
② Wider variety & range of products are available
③ Keep up with every foreign shopping season
---
Why Buyandship
Anyone who likes to shop online will know the frustration of picking out purchases on an overseas website, only to find at the checkout that the store can't ship to the U.A.E. Parcel forwarding service is the answer to this problem! Buyandship has 12 warehouses worldwide, which allows you to shop around the world! We provide our users with affordable shipping rates in the U.A.E., and free parcel consolidation for you to shop in different countries. Learn More