Exclusive for Buyandship members: Deduct 1500 JPY when you spend 5000 JPY!
If you are looking for a fantastic online platform for Japanese products, GLADD is your place to shop! And now Buyandship is offering an exclusive joint reward with GLADD! Spend 5,000 JPY and get 1,500 JPY off!
How it works? Use the link to register as a member at GLADD and shop on their website, and use our Buyandship service to ship your purchases to our Japan warehouse! When you spend over 5,000 JPY at GLADD you get an immediate 1,500 JPY discount.
Ready to shop at GLADD?
FOLLOW THESE SIMPLE STEPS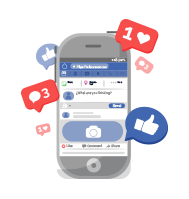 LIKE OUR FACEBOOK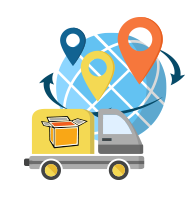 GET OUR JAPAN WAREHOUSE ADDRESS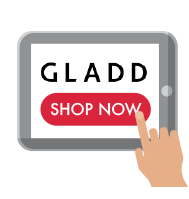 Enjoy 1,500 JPY Coupon
---

Register from here

Checkout time

Payment method

Japan warehouse
About GLADD
GLADD is a Japanese lifestyle flash sale website, with product categories including men and women's apparel, shoes, handbags, baby products, home, bathroom, kitchen supplies and cosmetics, and more. Offering over 5,000 brands, GLADD regularly launches limited-time flash discounts and promotions. GLADD members can enjoy discounted prices during the promotion period. The discounts and promotions last between 4 and 14 days and include popular fashion brands such as Beams and Michel Klein, Paul & Joe, Mysty, Roomy's, Lipstar, SHIPS, Lanvin Bleu, and more!
Terms and Conditions
1,500 yen coupon will be awarded for newly registered members on GLADD, which is valid for 2 weeks after registration.
Only one account per customer is allowed. You cannot register new accounts if you already have membership. If we detect multiple registration, we may suspend your membership.
The coupon can be used for purchases over 5,000 yen.
The coupon will be given to your account after registration is complete and will be displayed and automatically applied to your order over 5,000 yen while it is valid. You can confirm the coupon on GLADD website, Account > "My page" > "coupon / gift certificate / e-gift card" page. The coupon will be deleted automatically after expiration date.
New registration coupon will be granted only once per account and per person.
New registration coupon will be granted only for newly registered members.
Only one coupon can be used for one order, you cannot combine with other coupons.
If you have multiple coupons and you want to use coupons other than this one, please select the coupon you would like to use at payment procedure.
Please understand beforehand that we cannot exchange coupons with cash.
If items purchased with coupons are canceled or returned, said coupons will not be reinstated.
This coupon cannot be used with gift certificates, e-gift cards, or any other coupons.
Please note the coupon cannot be applied to shipping fee. Shipping fee will be charged to the customer.
Campaign, sale information, and items posted on our store are subject to change, they may be suspended or cancelled without prior notice.
Please note GLADD is a flash sale store, with all items sold for limited period and limited quantity. Please understand that we may discontinue the sale, and/or sell out with items even during the period shown on the page.
This offer withholds a declaration that the customer understands and is willing to abide by the terms and conditions of this offer.
In case of any dispute, GLADD and Buyandship reserve the right to retain the final decision.